Volunteer
Want to spend time with your family and friends while making a difference in our community? Call the Bread Shed at (573) 712-6597 and volunteer!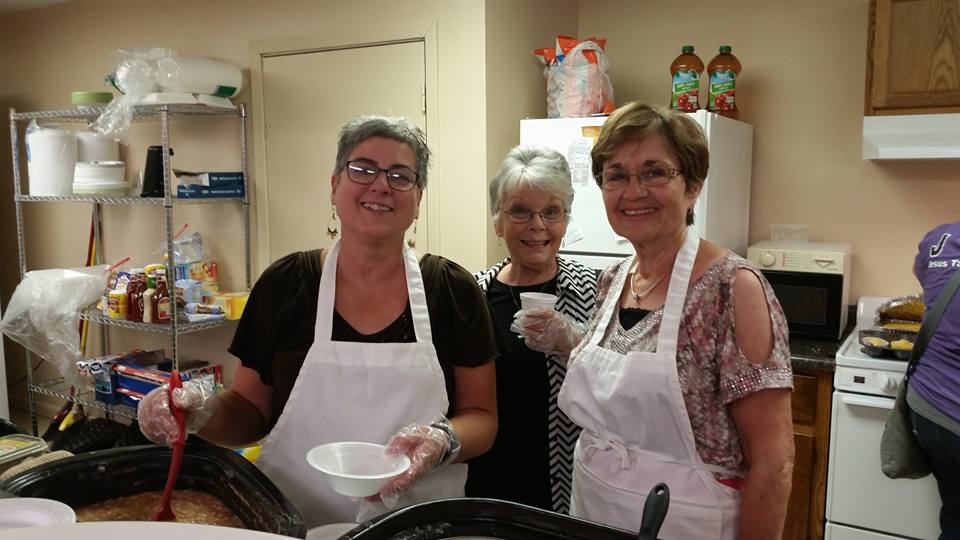 1. "Breaking Bread" Sunday Community Meals
This is our most urgent volunteer need! We are looking for host groups or churches to help on Sundays with our community meal, "Breaking Bread." We supply the food; you prepare and serve. We average 150 people each Sunday. We need groups to serve once a month, once a quarter, or once a year. Contact Chris Kellums at (573) 712-6597 if you can serve.
2. Saturday Food & Clothing Distributions
Individuals and groups needed for Saturday food/clothing distributions in Poplar Bluff, Doniphan, & Ellsinore. Volunteers will help greet our neighbors and work on the food distribution line.
3. ABC "A Better Childhood" Food Distribution
Individuals and groups are needed for our ABC "A Better Childhood" food distributions for children and families within Poplar Bluff Schools. Contact the Bread Shed for more information.